Cruise With Confidence
Great service and great prices - that's the Cruise Club UK guarantee
Club Benefits
Cruise Rewards scheme (formally Loyalty Bonus Points)
Whether you are living one cruise to the next, or maybe not quite as frequent, we reward you for your future cruise holidays. Established for over 30 years, we have saved our passengers over £3million with our Loyalty Bonus Point discount scheme. In late 2019 we decided it was time for a change and have now renamed our Loyalty Bonus Points scheme to, Cruise Rewards. Simply book any of the below cabin types, with a minimum value of £699pp or above and receive a Cruise Rewards value, to be redeemed against a future cruise.
Booking more than one cabin at a time? No problem, we award Cruise Rewards per cabin! Traveling in luxury has been made more affordable with our Cruise Rewards scheme. Reducing your overall 'upgrade' cost to the next cabin category, could be just what you need to get that taste of Luxury.
Simply make a booking with us here at Cruise Club UK, and you will automatically become a member of our club. With our industry leading Cruise Rewards scheme (formally Loyalty Bonus Points), Five-Star customer service, no booking fees and the best prices on the market – it pays to be a part of our club!
Six-Star Cruise Line or Suite = £100 Cruise Rewards
Balcony Cabin = £75 Cruise Rewards
Outside Cabin = £50 Cruise Rewards
Inside Cabin = £25 Cruise Rewards
Our helpful and knowledgeable Sales Team will automatically check your Cruise Rewards Balance at the time of booking and advise you of your current Cruise Reward balance.
Occasionally we have special promotions, offering DOUBLE Cruise Rewards redemptions – saving you even more money. We will notify you via email/post prior to these promotions.
Here's the boring part: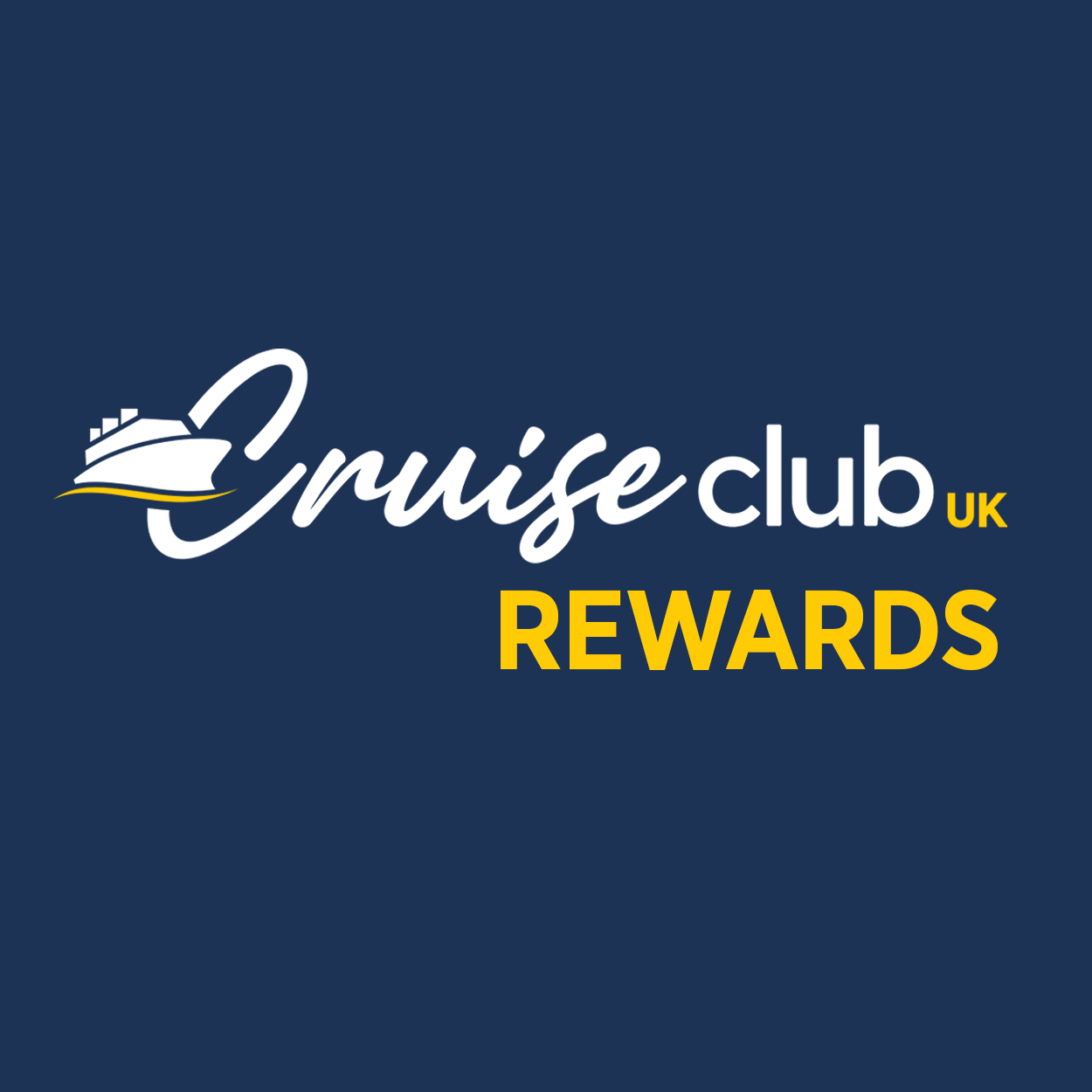 A minimum spend of £699 per person applies for Cruise Rewards Redemptions and Awards of up to £100
A maximum of £100 Cruise Rewards can be redeemed per cabin at any one time, unless promoted otherwise by Cruise Club UK
Cruise Rewards cannot be exchanged for monetary value and are not transferable between parties
Cruise Rewards can only be redeemed at the time of booking
Cruise Rewards will have an 18 month validity from date of issue
Seabourn, Silversea, Regent Seven Seas, Azamara, Oceania Cruise Line, Crystal, Viking, MSC Yacht Club, SeaDream Yacht Club, are referred to as Six-Star cruise lines with Cruise Club UK. For Cruise Lines not stated, please call for further details.
Join the Club!