Quaratine-Free Holidays to Dubai & The Emirates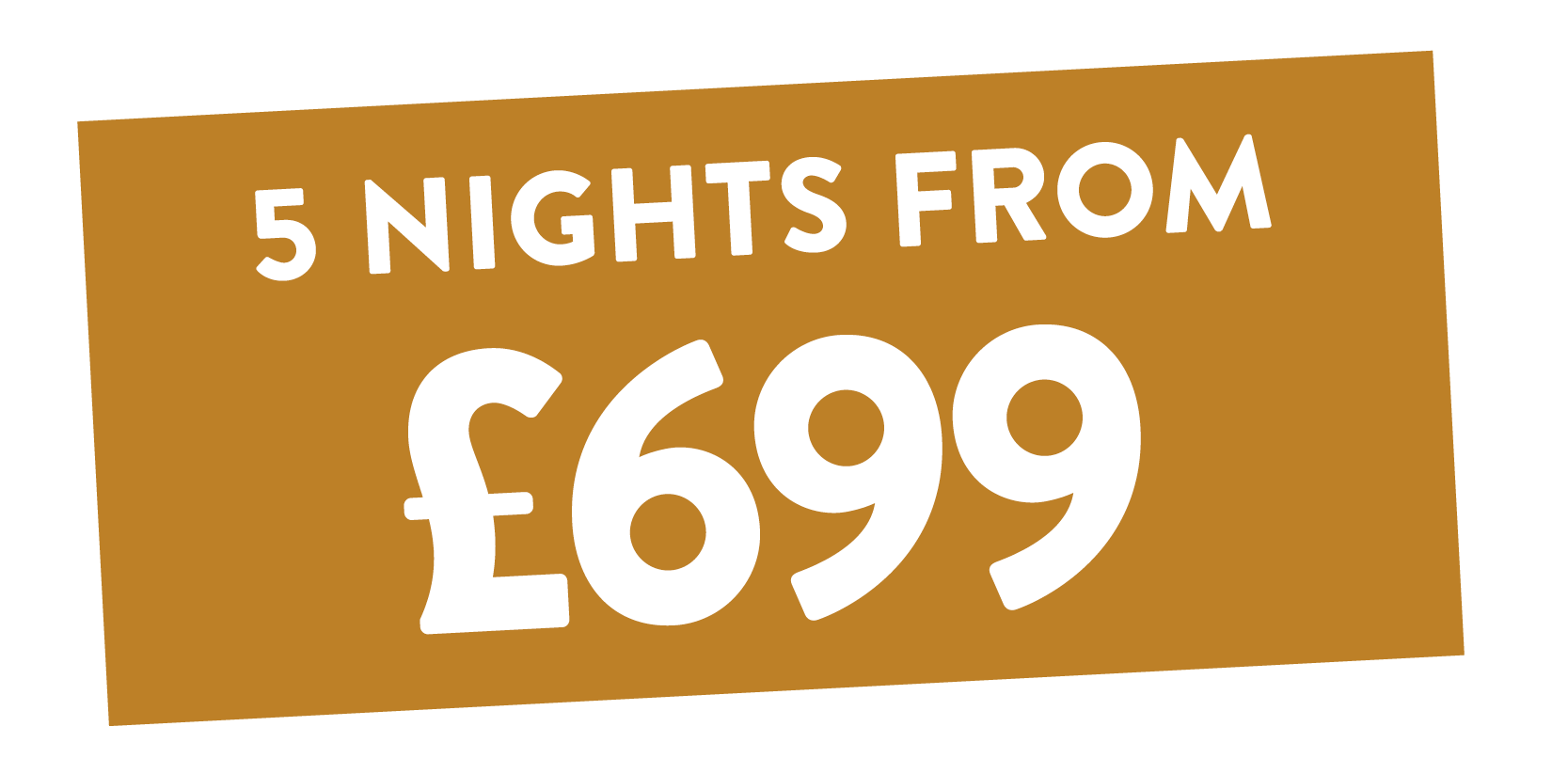 The Emirates are a perfect choice for winter sun with near-guaranteed sunshine
Better known for its modern metropolises, you'll also find an older, more traditional side to this part of the world
You can expect exemplary service wherever you visit in the Emirates
Dubai is home to a range of glittering skyscrapers - including the Burj Khalifa, the tallest building in the world - as well as gorgeous stretches of beach, the man-made Palm Jumeriah, gigantic shopping malls and bustling souks, overflowing with spices, gold and silver.

For a bird's eye view of Dubai, take the high speed elevator to the Burj Khalifa's observation decks. Take in the impressive cityscape, plus views of the desert and beaches.

Travelworld International have been among the market leaders when it comes to delivering luxurious holidays in the UAE. As we continue to see Dubai grow in tourism so to do the number of luxury hotels. We have a long and rich history with our local suppliers in the UAE, so what better way to offer you, our loyal customers some luxury at discounted prices.

Our sales team have expert knowledge on Dubai and can help you find the perfect holiday, from family friendly hotels to ultimate all-inclusive luxury. We have included 5 of our top selling hotels for you to wow over, however if you would like to chose your own path of luxury call us for a quote.
Keeping you Safe in Dubai
Dubai is fully committed to following all guidelines and measures to ensure your family's health remains their top priority. From the moment you arrive at the airport to when you check into your hotel, whether you take your family shopping, treat them to the thrills of a waterpark or relaxing day at the beach, Dubai Tourism have ensured your wellbeing is safeguarded every step of the way.

Travel to Dubai requirements
• Ensure you have medical travel insurance before traveling, in the event you do not have international coverage.
• Sign a declaration to bear all costs of quarantine and treatment and complete the Health Declaration Form before departure to ensure you have no COVID-19 symptoms.
Attractions in Dubai
Dubay by Day
Dune Buggy Safari
Lose yourself in the endless vastness of the Arabian desert, driving your own dune buggy through uncharted territory with a panoramic background to enchant the senses. Drive up the challenging sand dunes, creating your own pathways and adventure. Adrenalin rushing through your veins for a once-in-a-lifetime experience.
Dubay by Day
Dolphin Bay
Dolphin Bay at Atlantis is one of the most sophisticated dolphin habitats in the world. Here you have the opportunity to swim with these fascinating and always smiling animals. Watch the playful acrobats on their flight through the air or giving cuddles to their fans. You can even swim with them in the middle of the lagoon while hugging them tight.
Dubay by Day
Dubai City Tour
The city which grew from a small village in the desert is today a bustling international commercial metropolis and the Middle East's most popular tourism destination.

Dubai revels its qualities as a unique place where tradition and culture merge harmoniously with the modern world.
Dubay by Day
AquaAdventure
Enjoy the thrill of jumping into the premier water park in the Middle East, over following with 17 fun-filled hectares for all ages. Experience adrenaline pumping water slides that catapult you through shark filled lagoons, scream through the planet's largest slide, or race down the world's first dual 'slide within a slide'.
Dubay by Day
Burj al Arab with Lunch
Let yourself be swept away and relish a super luxury experience in the world's most luxurious hotel - whether for afternoon tea, lunch, or dinner, no wish remains unfulfilled.

For that special occasion, we will gladly arrange an exclusive transfer for you.
Dubay by Night
Dubai Fountain Show
Set sail on a traditional Abra ride on the Burj Lake, enjoy a breathtaking show of sights and sounds. The Dubai Fountain Lake Ride gives you front row seats to the world's largest fountain. When the performance begins these powerful jets shoot water sprays to heights of up to 150 metres, dancing in harmony with the music and 6,000 lights.
Dubay by Night
Bateaux dinner cruise
Whether a romantic evening for two by candle light, a glamorous dinner with friends, or just some special time with the family - the fully glasses Bateaux Dubai guarantees delight with its luxurious style. Enjoy tour freshly prepared 4-course-fine-dining menu whilst cruising along the picturesque historical waterside are of Dubai.
Dubay by Night
Dinner in the Desert
Bab Al Shams, the perfect background from an Arabian fairytale.
During dinner under the stars you'll see the chef preparing the freshest meals while you enjoy authentic Arabic cuisine, watch exciting entertainment with belly dancers and traditional musicians.

Fly Direct with Emirates Airline
Fly direct from the following 6 UK Airports:
London Heathrow Included
Manchester from £49pp*
Birmingham from £49pp*
Newcastle from £49pp*
Glasgow from £49pp*
Dublin from £49pp*
A warm welcome
Be prepared for an unparalleled Dubai journey, as Emirates Airline set the standard from a smooth check-in, to friendly airport staff.
Ice Entertainment
Choose from over 4,500 channels, catch up on a box set, sit back to a blockbuster, or listen to the hottest music acts.
Onboard Entertainment
Stay connected with family and friends with two hours of free text messaging, or you can use 20MB of data for free within two hours of login.
On your Flight
When you arrive on board, all Emirates' cabin crew will be in full personal protective equipment (PPE). You will need to wear your mask at all times throughout the flight, except when eating or drinking. Depending on the regulations in your destination you may also need to wear gloves or other PPE.
Additional Safety Measures
Emirates are following all the guidance from the health and aviation authorities along with their additional safety measures to reduce the risk of infection on board. This includes modified services, enhanced cleaning and disinfecting, and ensuring everyone wears PPE.
Cleaner Air
The cabin air stays clean and fresh throughout your flight. Advanced HEPA filters remove 99.97% of viruses, germs and allergens - equally as powerful as the one's used in hospitals.
FLY ECONOMY CLASS
When flying Economy, your comfort always comes first, and Emirates cabin crew are always happy to take the load off your shoulders.
Think of it as having an extra pair of hands.

Luggage Allowance: from 15kg per person
FLY BUSINESS CLASS
Experience a seamless journey to and from Dubai when you fly Business, with special touches along the way: A seat that seamlessly reclines into a fully flat bed with a comfy mattress and a cosy blanket!

Luggage Allowance: from 40kg per person
FLY FIRST CLASS
As close as it comes to your own private jet. Close the privacy doors and you are in a world of your own. With fine dining at any time, an onboard shower spa and the ultimate lounge bar just a short walk away.

Luggage Allowance: from 50kg per person
Luxury Hotels in The Emirates
Attractions in the Emirates
Abu Dhabi by Day
Royal Safari
For most people the desert is a surreal place – but many people call it their home. Become one of these people and live in the desert for a day to experience this unique landscape and to feel like a Bedouin. Go on the ROYAL DESERT SAFARI and experience for yourself this magical world in a modern as well as traditional way.
Abu Dhabi by Day
Historical Tour
Revel in the architecture and the incredible proportions of the Sheikh Zayed Mosque, one of the largest and most beautiful mosques in the world.

In this truly magical place of peace you can literally feel the importance of the culture and religion of the country.
Abu Dhabi by Day
Ferrari World
The only Ferrari-branded theme park in the world, Ferrari World Abu Dhabi celebrates the passionate spirit of the legendary racing brand. Through more than 20 rides inspired by the cars themselves, the drivers and years of racing triumph, Ferrari World spurs on visitors to find their drive and come out winners.
Abu Dhabi by Day
Modern Tour
In the Heritage Village you gain interesting insights into bygone times and the roots of Abu Dhabi before its rise to a global metropolis. Located right next to the grandiose Palace of the Sheik's family in front of the stunning skyline, the Emirates Palace Hotel has served as a backdrop in many blockbuster movies.