Discover Silversea Cruises
Invited to experience the finest luxury and to delight in the sophisticated, yet relaxed atmosphere, passengers will find the combination of light, uncrowded public spaces, sumptuous amenities and the exceptional dining experience, as well as an all-inclusive policy - covering tips to unlimited beverages, allowing the wine at dinner to flow as freely as the conversation - an experience of genuine ease and freedom.
Exuding an elegant European style, Silversea's distinctive vessels whisper of luxurious Italian heritage and a honed sophistication. With 8 intimate, ultra-luxury ships Silversea boasts a wealth of accolades including the World's Best by the readers of Condé Nast Traveller and Travel & Leisure. Tailored specifically for fewer guests, the purpose-built, ultra-luxurious fleet boasts exquisite design throughout.
Impeccable personalised service is a hallmark of all Silversea cruises. Attention to detail here is paramount and there is no detail too small, with all requests granted significant and important. Trained by The Leading Hotel Schools of the World, Silversea's hand-picked crew provide an incomparable crew-to-guest ratio of almost one to one.
From the remote beauty of The Kimberley in Australia to the sculpted serenity of the Arctic to gliding serenely through narrow Mediterranean waterways to the very heart of the world's most evocative ports and cities, Silversea offers passengers a gamut of imaginative itineraries. Guaranteed to delight and intrigue Silversea promises luxury with an adventurous soul.
9 Nights Dubai to Mumbai - 25/November/23 other dates available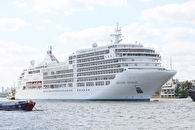 Silversea - Silver Spirit
Dubai - Abu Dhabi - Doha - Al Manamah, Bahrain - Dammam, Saudi Arabia - Muscat - Mumbai
15 Nights Athens (Piraeus) to Aqaba (Petra) - 22/December/23 other dates available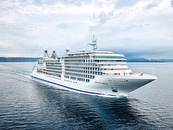 Piraeus (Athens) - Heraklion - Rhodes - Alexandria - Safaga - Sharm El Sheikh - Jeddah - Yanbu Al Bahr, Saudi Arabia - Aqaba
15 Nights Cape Town To Mahe - 11/February/24 other dates available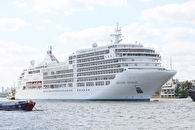 Silversea - Silver Spirit
Cape Town - Port Elizabeth, South Africa - Tolagnaro - Pointe des Galets - Port Louis - Antisiranana, Madagascar - Mahe
Prestige 5 Star Fly Cruise
£10133
Regional Flights Available
7 Nights Cartagena to Fort Lauderdale, Florida - 9/April/24 other dates available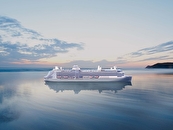 Cartagena, Colombia - Port Royal, Jamaica - Cozumel - Fort Lauderdale
9 Nights Adriatic Sea & Western Mediterranean - 9/May/24 other dates available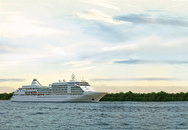 Silversea - Silver Whisper
Fusina - Rab - Split - Hvar - Kotor - Sarande - Gallipoli - Giardini Naxos, Sicily - Salerno - Rome (Civitavecchia)
7 Nights Copenhagen to Stockholm - 12/August/24 other dates available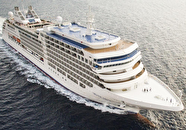 Copenhagen, Denmark - Ronne, Bornholm - Gdansk, Poland - Klaipeda - Riga - Tallinn, Estonia - Helsinki, Finland - Stockholm
Prestige 5 Star Fly Cruise
£3812
Regional Flights Available
11 Nights Civitavecchia (Rome) to Barcelona - 12/November/24 other dates available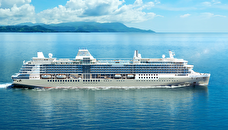 Rome (Civitavecchia) - Naples, Italy - Siracusa, Sicily - Valletta, Malta - Tunis - Palermo - Cagliari - Palma De Mallorca - Barcelona
Prestige 5 Star Fly Cruise
£4777
Regional Flights Available
15 Nights Puerto Williams to King George Island - 22/December/24 other dates available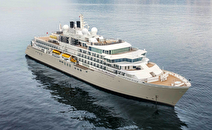 Silversea - Silver Endeavour
Puerto Williams, Chile - Port Stanley - New Island - West Point, Falkland Islands - South Georgia Islands, Antarctica - Antarctica - King George Island, South Shetland Islands
Prestige 5 Star Fly Cruise
£21375
Regional Flights Available
11 Nights French Polynesia - 26/January/25 other dates available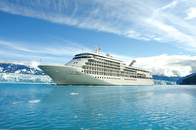 Silversea - Silver Shadow
Papeete - Fakarava, Tuamotu Islands - Atuona, Hiva Oa, Marguesas Isl - Nuku Hiva - Rangiroa - Bora Bora - Raiatea - Moorea - Papeete
Prestige 5 Star Fly Cruise
£3909
Regional Flights Available
Al fresco dining with panoramic ocean views. Warm clubby spaces for evening cocktails with friends. The plush comfort of your ocean-view suite after a day of incredible sights. Welcome home to the luxury cruise ship, Silver Wind.
Timelessly elegant yet luxuriously relaxed, Silver Cloud's sleek sister ship strikes the perfect balance of yacht-like intimacy combined with the space, amenities and diversions typically reserved for larger vessels.
Authentic experiences. Simple pleasures. Shared moments. Silversea's Millennium Class luxury cruise ships Silver Shadow and Silver Whisper offer you freedom and space to design your day.
Slightly larger in size than ships Silver Cloud and Silver Wind, Silver Shadow retains Silversea's essence – spacious suites, a complement of only 382 guests, superior service – paired with a lively cosmopolitan atmosphere and enhanced amenities.
After an extensive refurbishment, your favourite ship will be the most luxurious ice class vessel in expedition cruising. Her service and space ratios will be the highest in expedition cruising. And she'll boast more dining options than any other ice-class ship to the White Continent. Along with panoramic public rooms and broad, sweeping decks, almost all suites will include verandas so that a breaching whale or a few cavorting penguins are always within sight.]
With her ice-strengthened hull, she will easily maneuver through the ice flows. We've also limited her 260 guest capacity to a maximum of 200 in polar waters.
The amenities of a grand resort. The charms of a stylish boutique hotel. Silversea's Millennium Class ships Silver Whisper and sister ship Silver Shadow invite you to enjoy Silversea's world-class accommodations, shipboard conviviality and warm, individualized service, paired with the enhanced spaces and amenities of a larger ship.
Revel in the pampering treatments of an expanded wellness spa, shop the hottest trends from top designers at our shipboard boutiques, and enjoy dynamic full-scale productions in a multi-tiered show lounge. Silver Whisper luxury cruise ship has it all.
Silver Spirit combines the award-winning hallmarks of the Silversea luxury cruise experience with expanded amenities and exciting new venues for dining and entertainment. Dine on fresh sushi and innovative Asian fusion cuisine at Seishin, meet friends at Stars Supper Club for small plate specialties and live entertainment, or recharge and rejuvenate in the 8,300-square foot spa and fitness centre of the Silver Spirit. Featuring the largest suites in the Silversea fleet, Silver Spirit offers a lively, convivial atmosphere for cosmopolitan traveller who enjoy a greater variety of shipboard diversions, yet crave the personalized service and authentic and "up-close" experiences for which Silversea is known.
Silversea Cruises is happy to present our new flagship, Silver Muse, to be delivered in the spring of 2017. The new ultra-luxury ship is being built by Fincantieri and at 40,700 grt accommodates 596 guests, representing an exciting evolution of Silver Spirit that will redefine ultra-luxury ocean travel, enhancing the small-ship intimacy and spacious all-suite accommodations that are the hallmarks of the Silversea experience.
The addition of Silver Muse will expand Silversea's fleet to nine ships, and will once again significantly raise the bar in the ultra-luxury cruise market with a wealth of enhancements to the onboard experience.
A Galápagos expedition cruise, enjoyed aboard Silver Galapagos, brings you to one of the most isolated places in the world to encounter an abundant variety of wildlife species that is incredibly unique and found nowhere else on earth. Lying just off the western coast of South America, the Galápagos archipelago is inaccessible to most, yet this isolation has allowed nature to develop in ways exclusive to the islands. Experience it all with complimentary exploration activities including Zodiac tours, snorkeling, kayaking and nature hikes led by our highly experienced guides certified by the National Park of the Galápagos.
Silversea's loyal following of adventure travellers can now explore the remote archipelagos of the vast Pacific aboard the sleek, 120-guest Silver Discoverer cruise ship. She's the perfect platform for viewing these untamed landscapes, with all ocean-view suites and plenty of deck space so that a breaching whale or a pod of dolphins is always within sight. Silver Discoverer's shallow draft allows her to navigate closer to shore, and with a fleet of 12 Zodiacs, guests can land on isolated shores and explore wetlands and submerged ecosystems, up-close and in-depth.
Silversea's purpose-built luxury Silver Explorer expedition cruise ship has been designed specifically for navigating waters in some of the world's most remote destinations, including both of earth's polar regions. A strengthened hull with a Lloyd's Register ice-class notation (1A) for passenger vessels enables the Silver Explorer Expedition Cruise Ship to safely push through ice floes with ease. A fleet of Zodiac boats allows Silversea Expedition guests to visit even the most off-the-beaten path locations and an expert Expedition Team provides insight and understanding to each unforgettable Silver Explorer luxury cruise.
Established Over 30 Years• ABTA & ATOL Protected
CONTACT US
Sales
T: 0808 278 8342
Customer Service
T: 0161 798 5222
E: prestige@cruiseclubuk.com
E: aftersales@cruiseclubuk.com
The Prestige Cruise Club Company is a trading name of Travelworld International (M/Cr) Ltd
International House, 1 Church Lane, Prestwich, Manchester, Lancashire, M25 1AN