Leave the sparkling beauty of the open ocean and glide serenely into the enchanting embrace of a diminutive port. Enchanting and enduringly
memorable Azamara Club Cruises ensures a gamut of unique adventures. Perfectly orchestrated for the inquisitive, the explorers and the ever-curious, guest's are guaranteed a treasure trove of daily discovery and an abundance of authentic, immersive experiences, as well as sublime levels of luxurious
rest and relaxation.
Azamara's thoughtful, explorative itineraries are every traveller's dream - from magnificent cities and quaint coastal towns to soaring mountains and island paradises. Through their passionate belief in authentic "Destination Immersion", guests are invited to linger longer, meander slower and truly soak up the enticing wonders of each stunning destination. Granting longer stays, which include more overnights, Azamara offers guests the unforgettable delight of night tours.
As the hustle and bustle calms and dusk settles, everything changes once again. Each destination at night reveals a little more of itself. From guided walks around illuminated landmarks to after-hours museum visits; from the exhilarating metropolis buzz of Hong Kong to the chic nightlife of Stockholm - each expertly curated after-dinner tour further complements and enhances daytime discoveries. And so create enduring memories, certain to last a lifetime.
From the doorstep of exotic Bangkok to the refined elegance of Portofino's sheltered bay; from the indigo waters of Scandinavian fjords to the glittering spectacle of Dubai's cityscape - Azamara Club Cruises promise an exclusive level of access to some of the world's most sublime destinations. With many simply impassable to larger liners, Azamara's more compact ships grant guests both tantalising closeness and a privileged ease of access throughout their stay.
Longer Stays. More Overnights. Night Touring
16 Nights Colombia, Ecuador & Peru Voyage - 7/January/22 other dates available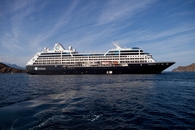 Miami - Key West - George Town, Cayman Islands - Puerto Limon - Cartagena, Colombia - Panama Canal - Salaverry (Trujillo) - Lima. Peru

Gratuities Included


6 Star Prestige Collection


Bookable online


Beers, Wines & Spirits Included

Prestige 5 Star Fly Cruise
£CALL
Regional Flights Available
21 Nights Asia Intensive - 23/April/22 other dates available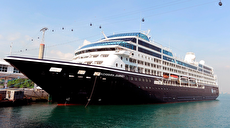 Azamara - Azamara Journey
Tokyo - Kobe - Kochi, India - Kagoshima - Taipei - Hong Kong, China - Da Nang - Ho Chi Minh City - Singapore

Gratuities Included


Flights & Transfers included


AzAmazing Evening Event included


2 night hotel stay included

Prestige 5 Star Fly Cruise
£3999
Regional Flights Available
25 Nights Rio Carnival Voyage - 21/February/22 other dates available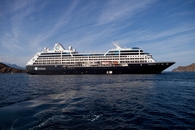 Buenos Aires - Punta del Este - Rio de Janeiro - Salvadore de Bahia - Natal - Fortaleza - Devils Island, French Guiana - Bridgetown - San Juan, Puerto Rico - Miami

Gratuities Included


Premium Economy Flight Upgrade Available


AzAmazing Evening Event included


Just Reduced


Save over £1000!


2 night hotel stay included


Beers, Wines & Spirits Included


Direct flights from the UK


Transfers included


Flights & Transfers included


1 Night hotel stay included

Prestige 5 Star Fly Cruise
£3199
Regional Flights Available
17 Nights Immersive Christmas Caribbean - 22/December/21 other dates available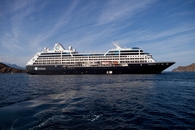 Miami - Charlotte Amalie - Philipsburg, St Maarten - Castries - Mayreau - Bridgetown - Basseterre - Labadee - Key West - Miami

Gratuities Included


Flights & Transfers included


AzAmazing Evening Event included


CruiseClubUK Exclusive Price - Call to Book!


Beers, Wines & Spirits Included

Prestige 5 Star Fly Cruise
£2599
Regional Flights Available
The intimate scale of this beautiful ship proves to be one of its most outstanding features. With a guest capacity of only 694, guests will find themselves the fortunate recipients of a unparalleled level of care and attention. Not forgotten by those that have travelled with Azamara and delighted in by those new to this exceptional cruise line, the personal service here is incomparable. Setting the benchmark high above others, the friendly service and genuine warmth shown by the crew of Azamara Quest is truly in a league of its own, leaving guests feeling distinctive and important.
Embraced by its intimate scale, with a guest capacity of just 694, the attentive, caring staff aboard Journey are able to set an exceptional new benchmark in memorable personal service - ensuring guests feel placed at the very heart of their own unique adventure. From a dedicated butler service to the finest cuisine; from the Reimagine holistic serenity of the opulent Sanctum Spa to the warm welcome of each public space; from the thoughtful comfort of the accommodation to the enriching inclusion of AzAmazing excursions - Azamara Journey grants a fresh new approach to the cruise experience.
Your Floating Home from Home
Established Over 30 Years• ABTA & ATOL Protected
© 2017 PRESTIGE CRUISE CLUB
CONTACT US
Sales
T: 0808 278 8342
Customer Service
T: 0161 798 5222
E: prestige@cruiseclubuk.com
E: aftersales@cruiseclubuk.com
The Prestige Cruise Club Company is a trading name of Travelworld International (M/Cr) Ltd
International House, 1 Church Lane, Prestwich, Manchester, Lancashire, M25 1AN