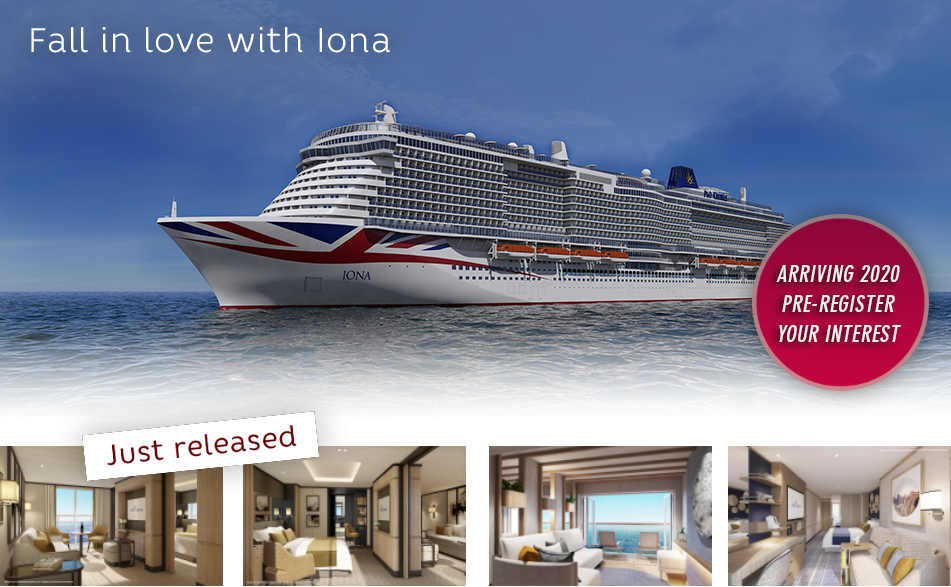 Introducing Iona...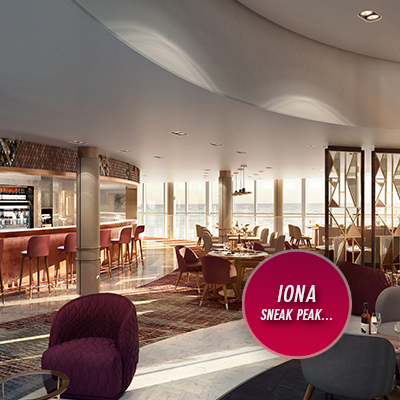 What's in a name..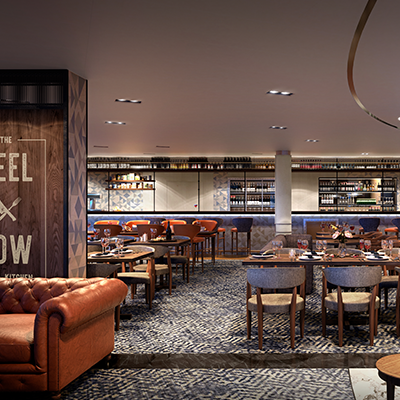 The Grand Atrium..
Innovative and flexible dining
A "foodie" market, gastropub and laid back cocktail lounge will be among new dining and drinking options on board P&O Cruises new ship Iona.

These imaginative new venues join P&O Cruises favourites that are already guaranteed a home on board Iona. Regular guests will be delighted to discover The Glass House with small plates, charcuterie and cheese as well as around 40 wines by the glass chosen by wine expert Olly Smith; the British-Med specialities in Epicurean; contemporary fine dining Indian in Sindhu and the best of British in Brodie's among a long list of restaurants, self-service choices, cafes and bars.

As part of a new approach to dining, Iona will exclusively offer Freedom Dining in all of its main restaurants, a first for P&O Cruises. The move is designed to give more flexibility to each and every guest. They can choose just where and with whom they want to eat, and when they will sit down for breakfast, lunch or dinner.
The Grand Atrium
The Grand Atrium is the beating heart of Iona; a lively signature space that encapsulates the spirit of the ship. Designed by UK architecture and interior design practice Jestico + Whiles, it's a stunning focal point that makes the sea the star. And with daily entertainment and a different guest experience on each deck, it's also the place to meet, drink, dine, be entertained and watch the world float by. Iona's Grand Atrium sits on decks 6, 7 and 8 and boasts three-deck-high glazed walls and a contemporary design that brings uninterrupted panoramic sea views and natural light into the space.

Featuring: Visats Cafe Bar, Emerald Bar, The Glass House and The Keel and Cow.
A Fantastic World of Food & Drink
Iona will offer guests unprecedented levels of quality and flexibility when it comes to food and drink. The exciting array of options combines brand-new dining and drinking concepts with much-loved signature venues to give new meaning to the word 'choice'. With 29 different venues to choose from, there's something for everyone, whatever their mood, at any time of day and night.

Featuring: The 710 Club, The Keel and Cow, The Quays, SkyDome, Ocean Studios.
Plus so much more...
Over 15 places to eat to suit all appetites and occasions
8 speciality restaurants
More than 10 places to enjoy a drink and take in sea views
18 whirlpools
4 swimming pools (three outside and one inside)
More than 6 places to have breakfast
Plenty of entertainment venues from the theatre to venues for adults only