WHY

BOOK WITH US?
What New Customers Get...
Dedicated direct phone number to your personal Cruise Consultant (UK Based call center & Cruise Expert)
Exclusive offers you can't find anywhere else
An industry leading loyalty scheme called Bonus Points
We Include the following on the Majority Of Our Offers

Full Return Flights
Transfers
Baggage
All Taxes
Full ABTA, ATOL

Regular personal emails full of special deals
Interactive website & Blog full of latest offers, cruise news / blog and reviews.
All this and no extra charge! The reason we are a 'Club' is thanks to our loyal and regular customers.
Mention the word Club and it's 'how much is that going to cost me?' Here at Cruise Club UK once you have booked with us you're a member, the best part being its FREE we don't charge a penny & 1st time bookers will automatically be entered into our industry leading Loyalty Scheme Bonus Points. It's our way of saying thank you (1 point = £1) and a nice saving for you*
With the quality inclusive guarantee you get the following:
Dedicated Cruise Consultant
Full return flights where stated
Transfers to and from the ship
Baggage allowance for flight
All port & air taxes
Full ABTA & ATOL Protection
The reason we are a 'Club' is thanks to our loyal and regular customers.
ESTABLISHED FOR

OVER 30 YEARS WE HAVE SERVED OVER 200,000 PASSENGERS!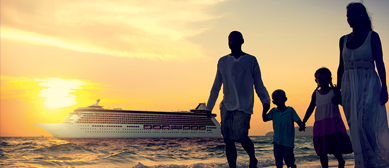 We have a wealth of experience on hand, history and we are directly involved in the growth of the UK cruise industry.
Cruise Club UK is a independent cruise travel agent established for over 30 years. As a wholly owned independent company we can offer honest and impartial advice with your needs always at heart. By negotiating the best deals with the worlds leading cruise lines, we bring the very best cruise deals to everyone.
With over 300 years collective experience working specifically in the cruise holiday sales industry the cruise consultants team at Cruise Club UK are always on hand. Providing expert advice for your next dream cruise holiday and customer service that is second to none.
We always endeavor to ensure that things will always run smoothly and efficiently, from the initial booking, right through to when you travel. We served over 15,000 happy passengers last year alone. Check out our independent reviews from FEEFO from past customers by clicking below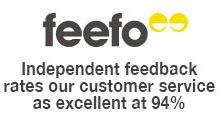 Our brand through the years...


An Industry Leading Loyalty Program . . .
Our customers save on average an extra £50 per booking!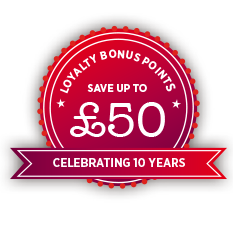 Here at CCUK we award new and existing customers with our industry leading Loyalty Bonus Points Scheme. For every cabin booked you earn Bonus Points, each point is worth £1.
So, book the following cabin types and gain the points to use off your next cruise:
Inside Cabin = 25 Bonus Points
Outside Cabin = 35 Bonus Points
Balcony or above cabin = 50 Bonus Points
Bonus Points can then be redeemed against future bookings. Our Special 'Double Bonus Points' events give you even more money off our fantastic offers. We will notify you via email/post prior to these promotions.
Here's what you need to know:
A minimum spend applies of £699 per person
A maximum of 50 Bonus Points can be redeemed per cabin at any one time
Bonus points can not be exchanged for monetary value and are not transferable between parties.
Bonus points can only be redeemed at the time of booking.
Bonus points expire after 3 years from the date of addition to your account if not used.
For Full Terms & Conditions please visit https://www.cruiseclubuk.com/bonus-points.phtml
Our helpful and knowledgeable Sales Team will automatically check your Bonus Points Balance at the time of inquiry, offering you further savings off your Cruise.
Popular Cruise Lines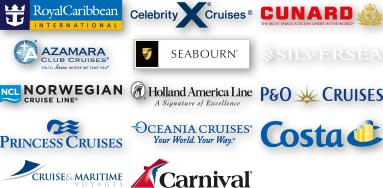 Expert Consultants On Hand
15 consultants with over 300 years collective experience. Your personal cruise consultant with direct line.
Personal Service
- Open seven days
- On hand for anything
- Consultants have real experience having holidayed on many cruise lines