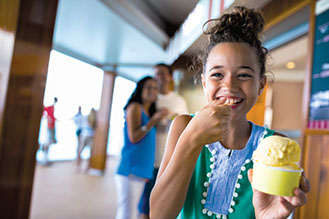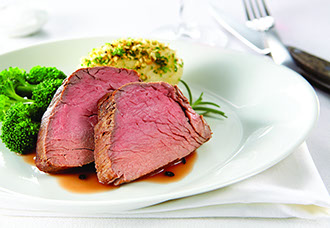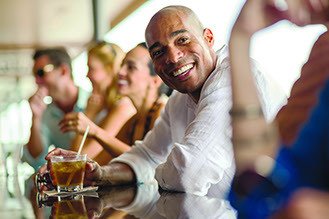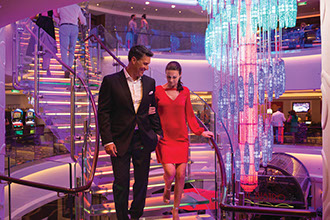 Premium All-Inclusive
all ships, all destinations, all the time©
The world is changing. Everything seems to get faster, louder, and more connected. That's why, increasingly, we're seeking a slower pace, simplicity and relaxation. Especially when on holiday. Norwegian Cruise Line has long been an innovator, changing the face of holidays at sea. And now they're taking innovation to new levels with Premium All Inclusive, the exciting new way to cruise, giving you an enhanced feeling of freedom and relaxation onboard by including extras valued at more than £1,200 per stateroom.
this week's top selling exclusive offer
10 night canary islands
with free flights & free drinks
onboard Norwegian spirit ● January & February 2018
Fly Gatwick to Barcelona
Transfer to Port and join Norwegian Spirit
Leisure at Sea
If being pampered is your idea of a holiday, the Mandara Spa & Fitness Centre is for you. This full service beauty salon and spa offers a wide range of spa treatments to rejuvenate you...Work up a sweat on a full range of exercise machines in our gym. The Roman Spa & Fitness Centre is open from 6am to 11pm.
Casablanca, Morocco
The urban landscape of this famed city clearly demonstrates the contrasts between the old and the new. Visit the central market, a massive kaleidoscope of colours, or the modernist landmark of the Hassan II Mosque, the 3rd largest mosque in the world.
Leisure at Sea
Shoot hoops or join a pick up game at the net enclosed, outdoor basketball court. If you'd rather relax, take advantage of one of the 4 outdoor hot tubs onboard, plus there is plenty of deck space and numerous sunbeds to soak up the Canary Islands sun.
Las Palmas, Gran Canaria
Founded in 1478, today Las Palmas is a bustling, cosmopolitan city with plenty of Spanish ambience, culture and history to go around. Take a scenic drive through the Angostura Valley for an unforgettable experience.
Santa Cruz De Tenerife
Santa Cruz is a natural cruise destination as over half of its perimeter is shoreline. The beaches are lovely at that, from the yellow sands of Las Teresitas to the black sands of the quieter, clothing-optional Las Gaviotas.
Funchal, Madeira
There's more to Madeira than the nectar-like wine carrying its name. Experience an island blessed with Portuguese flair, and the only surviving pre-Ice Age forests on the planet.
Leisure at Sea
Run circles around the other guests or get your daily walk in before breakfast on the outdoor track. Looking for a quiet place to write postcards and update your Journal? The Writing Room is the ideal place to escape for a few quiet moments.
Malaga, Spain
The strategic position to the Mediterranean Sea has always made Malaga an attractive zone for foreign invasions. Be sure to visit The Alhambra, one of the finest examples of Moorish art in Spain.
Alicante, Spain
This Costa Blanca jewel lies between mountains and sea fronted with miles of beaches. Spanish Cathedral de San Nicolas is well worth the stop. Discover the La Alcudia Archaeological Sites, a working dig occupied since the Stone Age.
Barcelona, Spain
Disembark and Transfer to Airport for your Return Flight to Gatwick
free flights from london gatwick

FLights FROM MANCHESTER, London, Bristol, Birmingham, Cardiff, Norwich, Newcastle, Leeds-Bradford, Edinburgh & Glasgow Available at a supplement, subject to availability
free premium drinks + daily delivered bottled water
gratuities & service charges included
book a suite and get 3 fabulous extras
or use your landline to dial
Monday:
Tuesday:
Wednesday:
Thursday:
Friday:
Saturday:
Sunday:
8am - 8pm
8am - 8pm
8am - 8pm
8am - 8pm
8am - 8pm
9am - 5pm
9am - 5pm
Or send us a message and
we'll call you back
All offers are subject to change and may be withdrawn without notice. All offers are subject to availability and of a limited stock for promotional cabins. All offers are for new bookings only and cannot be combined with existing bookings or any other promotional or discounted offer. Prices are from, per adult and based on the lowest grade cabin available unless specified. All major credit cards accepted. Cruise Club UK acts as ATOL holder/agent for financial protection. For full Terms & Conditions please visit www.cruiseclubuk.com/terms-conditions.phtml.